How can I restore the deleted emails for a user?
Follow these steps to restore deleted emails for a user:
Log in to SysCloud Backup Application with your credentials.
Click "Backup"→"Archive & Restore."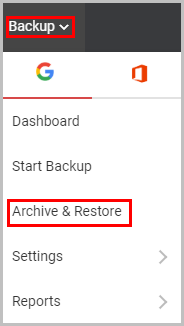 Click on a username to see their archived data.
Click on the drop-down button in the search bar and search using the properties of the email you want to restore.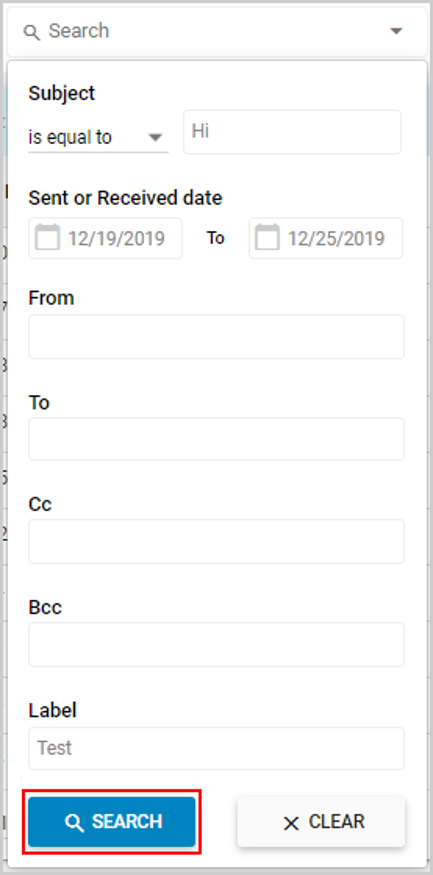 Selects the emails you want to restore and click on "Restore".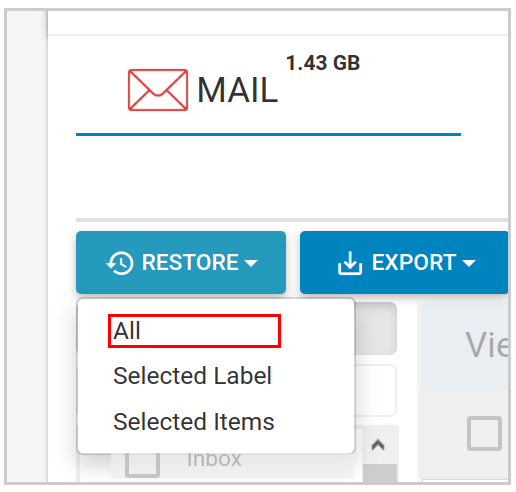 Note:
Restoring the entire mailbox will not create duplication of emails.
Follow the same procedure for restoring Office 365 emails. Select the "Mail" app for restoring Outlook data.