How do I restore Team Drives?
Follow these steps to restore Team Drives:
Log in to SysCloud Backup Application with your G Suite credentials.
Locate the "Team Drive" option under the "Drive" app of the backup archive.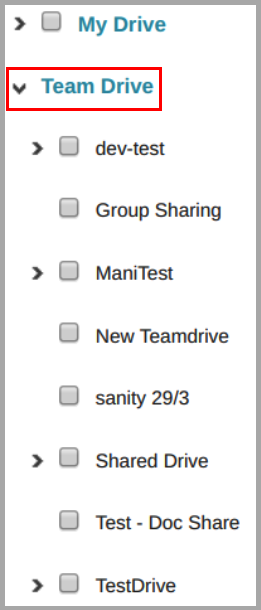 Click on "Team Drive," select the files and folders and click "Restore"→"Selected Items."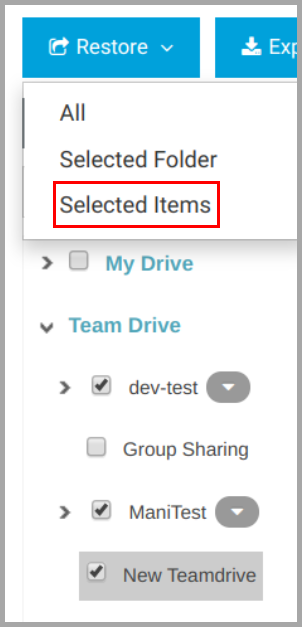 If you are unable to find the option, follow these steps to enable "Team Drive."
Click "Backup" → "Settings" → "Manage Users."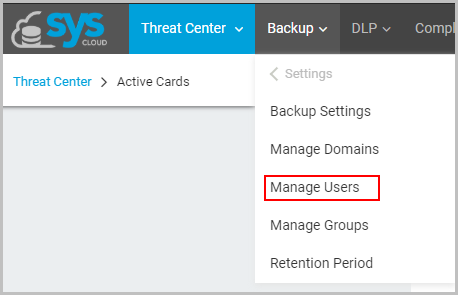 Search for the user, click "Profile," and then select "MANAGE USER SETTINGS."
Toggle the Team Drive to "ON" and click "Save Settings."

Note:
When you enable Team Drive for a user account, it will take about 24 to 36 hours to be activated.