How to decrypt a Drive file/folder or Team Drive file/folder?
Follow these steps to decrypt a file/folder on Google Drive:
1. Select the encryption notification email and click "open."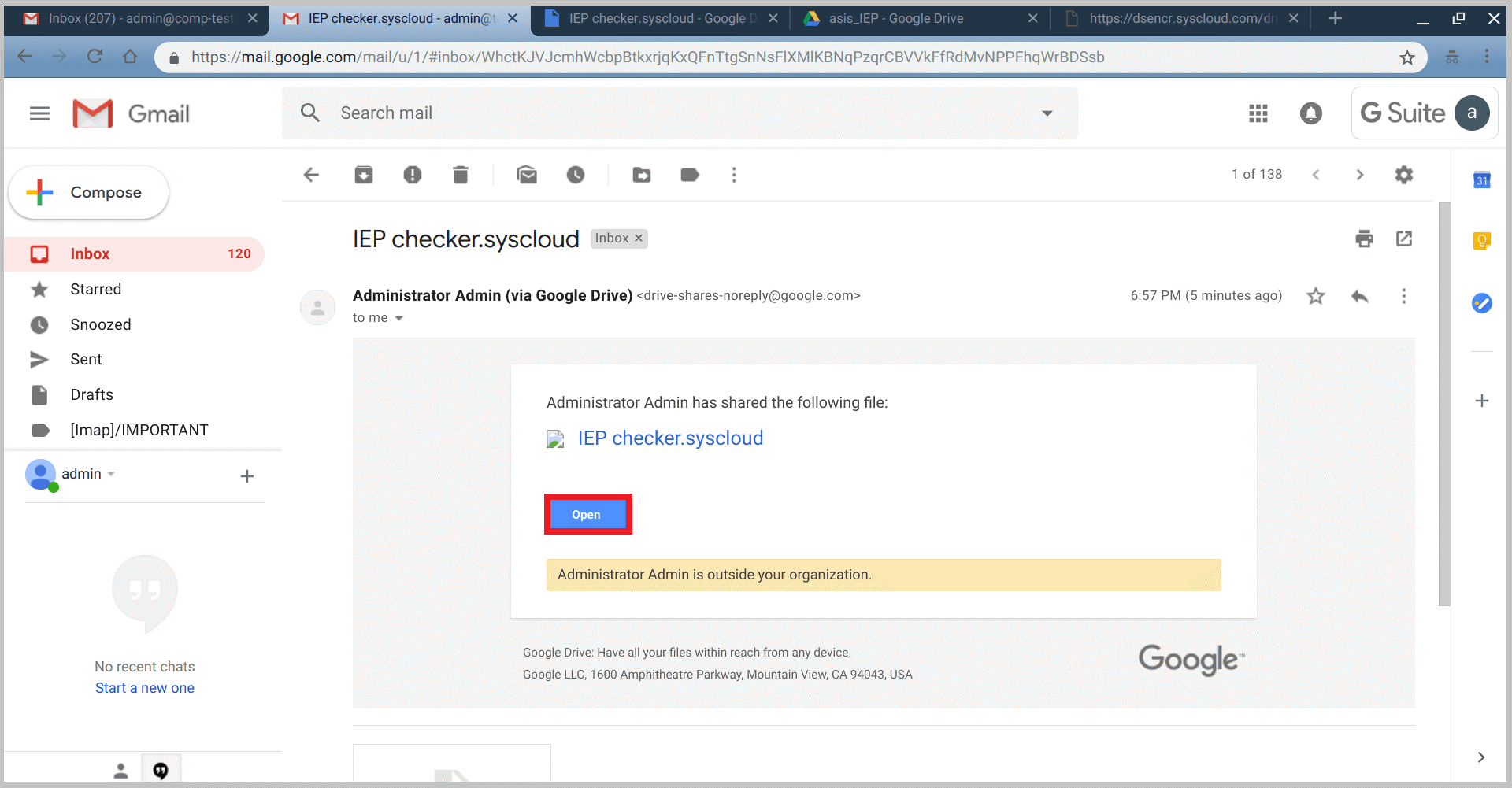 2. Click "Open with" and select "SysCloud Encryption for Google Drive."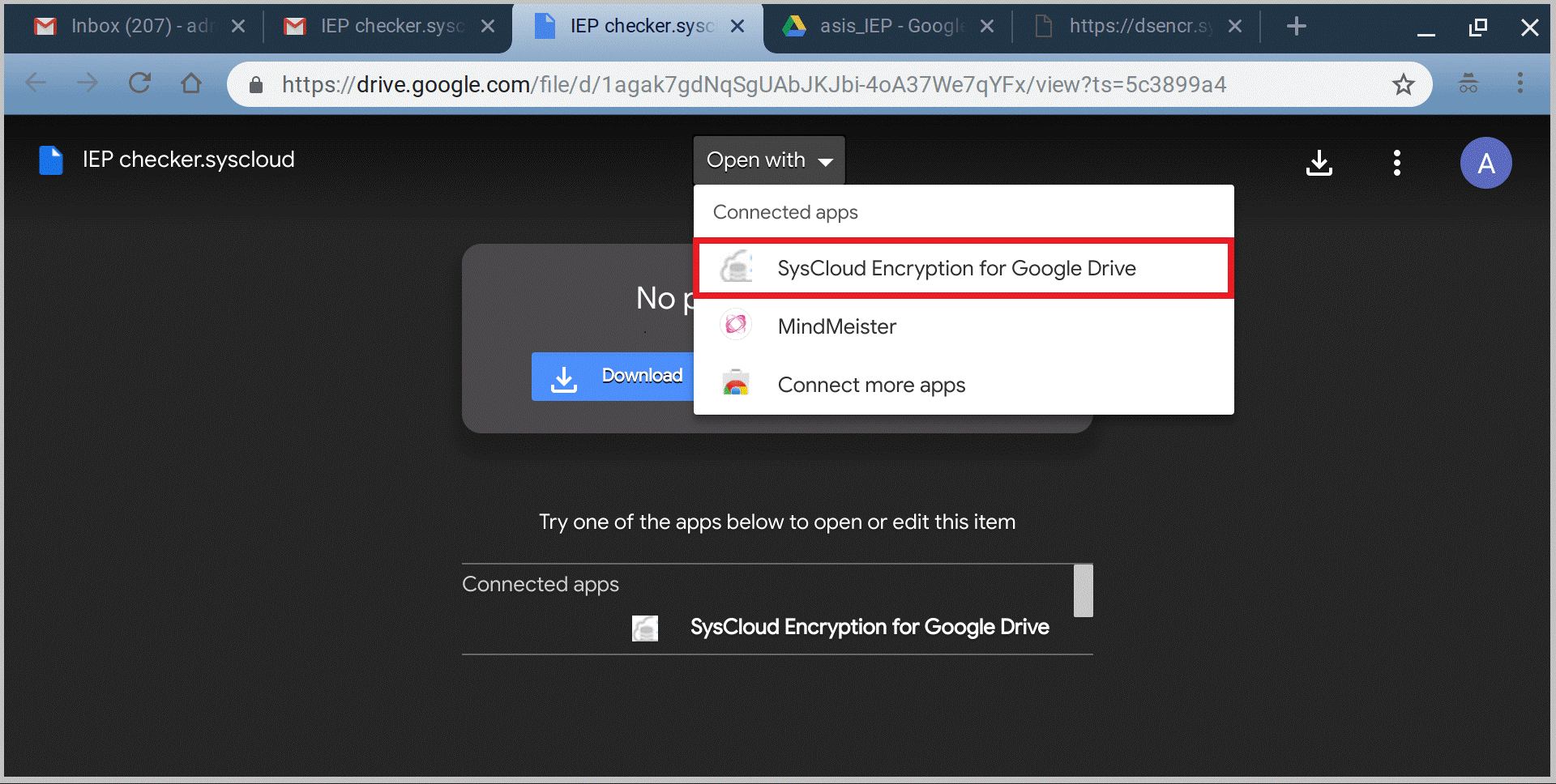 3. Click "Decrypt" and enter the password for unlocking the file.