How do I grant access to the SysCloud application for the new APIs added by Google?
SysCloud can now automatically identify and sync all the domains in your G Suite account. To enable this feature, Super Administrators must grant access to the corresponding APIs from the G Suite Admin Console.
If you are a Super Administrator, please follow the below steps to enable access:
Log in to G Suite Admin Console.
Click "Apps."

3. Click "Marketplace apps."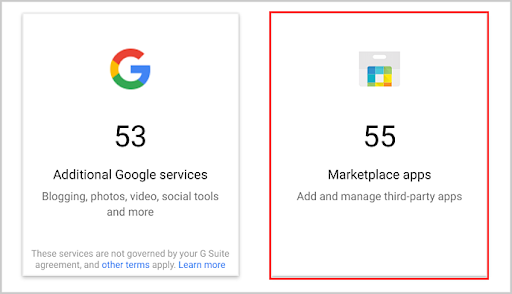 4. Scroll down till you reach "SysCloud Security And Backup."

Data access: You need to grant permission for the SysCloud app to access the Admin Console. The new feature update will not work unless the API access is granted.
5. Click on the SysCloud Application.


6. Click "Grant access" under the Data access section.