How to enable pop-ups in your browser?
When a backup job is created, the cloud connection page opens a pop-up to connect your app with SysCloud. This pop-up needs to be allowed in your browser to proceed with the backup job.

If you missed the pop-up in your browser, follow the steps below to enable it in your Chrome browser.

Step 1: In the address bar, click the Pop-up blocked icon as shown below.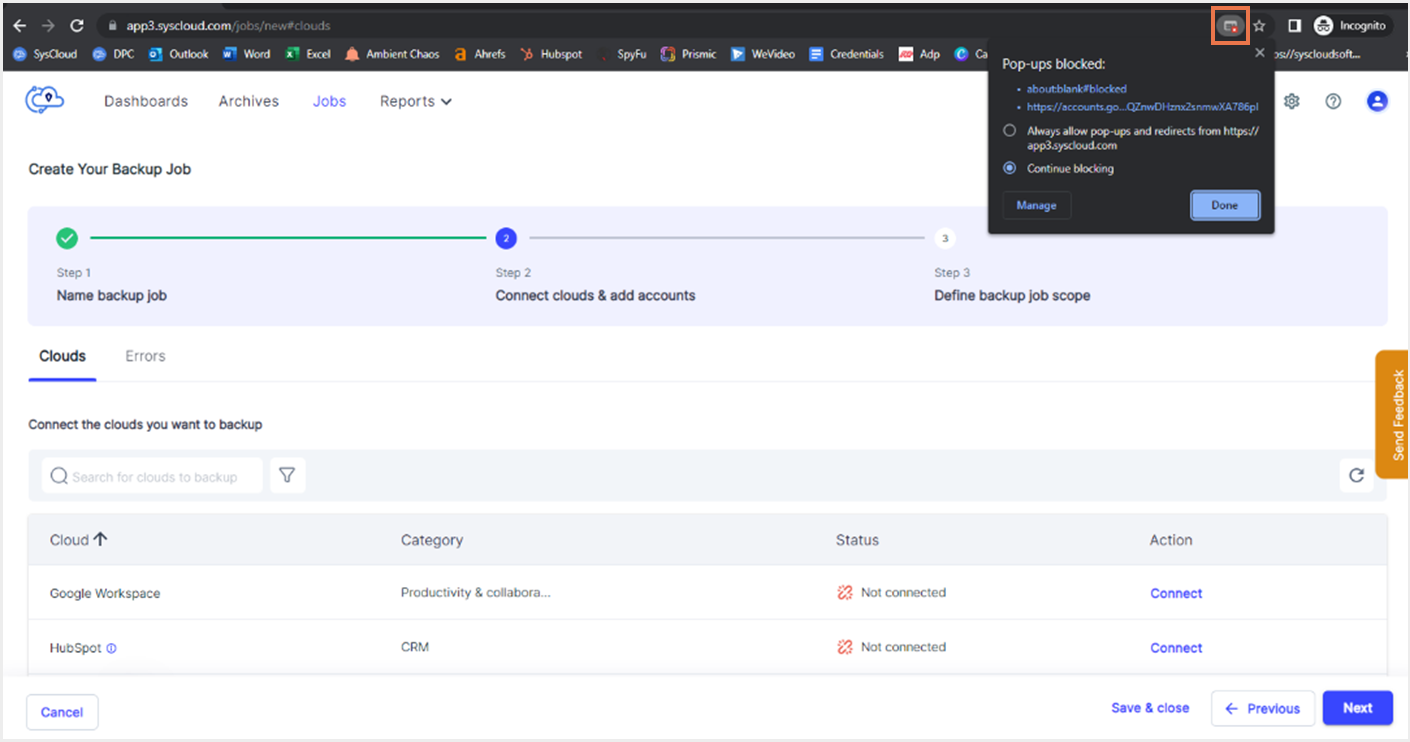 Tip: If you can't view the pop-up blocked icon, click the lock symbol(

) on the left of the search bar, and navigate to 'Pop-ups and redirects.' Click 'Allow.' The pop-up will appear now.
Step 2: Select Always allow pop-ups and redirects from the SysCloud site and then Done.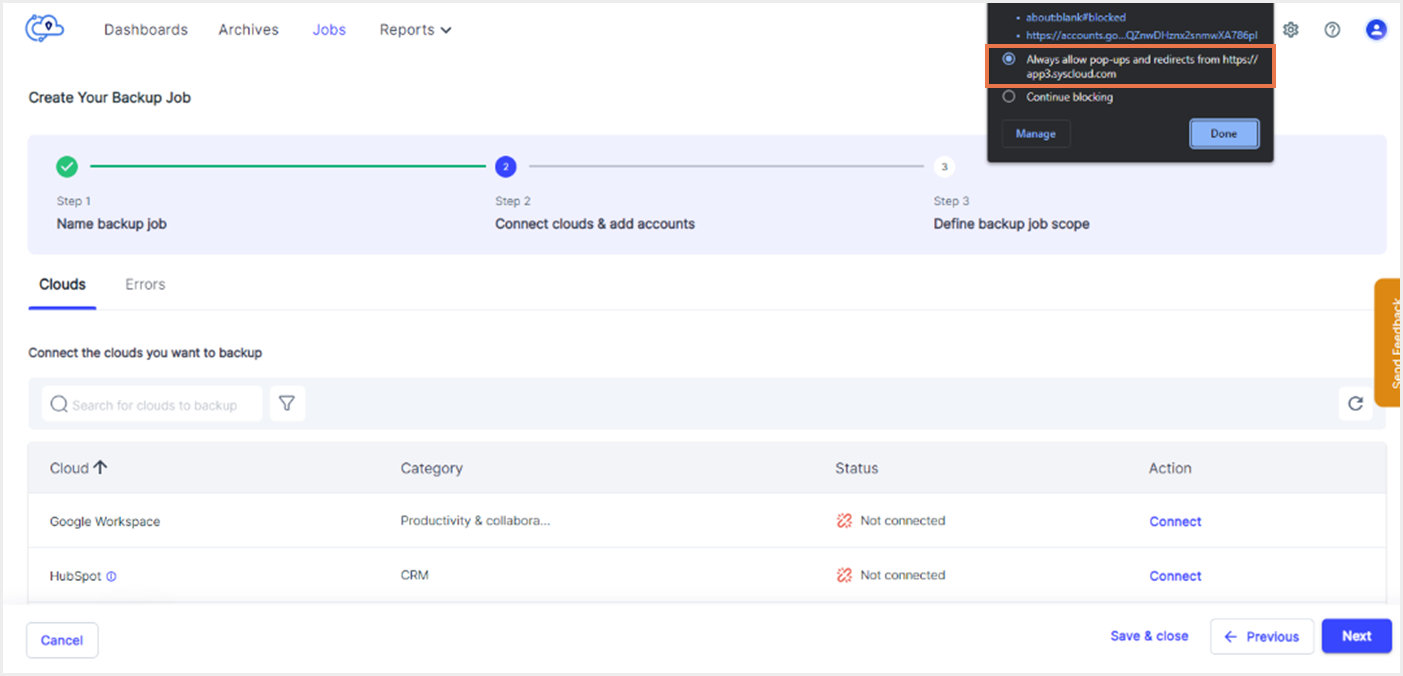 Note: Alternatively, from the pop-up dropdown, you can click the link of the website in which you want the pop-up to appear. In the Settings page, navigate to 'Pop-ups and redirects', and select 'Allow' from the dropdown (as shown in the figure below).