Manage subscription (Turbo backup)
How to upgrade from a free trial subscription to a paid subscription?
Step 1: Log in to your SysCloud account and navigate to account management in the settings page by clicking on the gear icon in the top-right corner.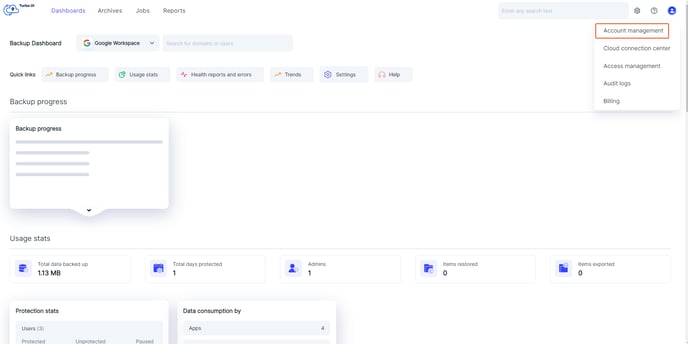 Step 2: In the account management section, update your location and zip code details.

Step 3: Navigate to Billing > Subscription under the "Backup Settings" page.
Step 4: Click on "Upgrade."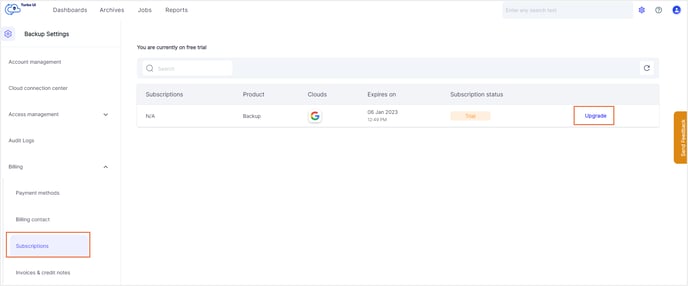 Step 5: Choose if you want to be billed monthly or yearly by moving the toggle button.
Step 7: Select the checkbox next to the names of the cloud you want to back up. Enter the number of licenses needed and click on "Next."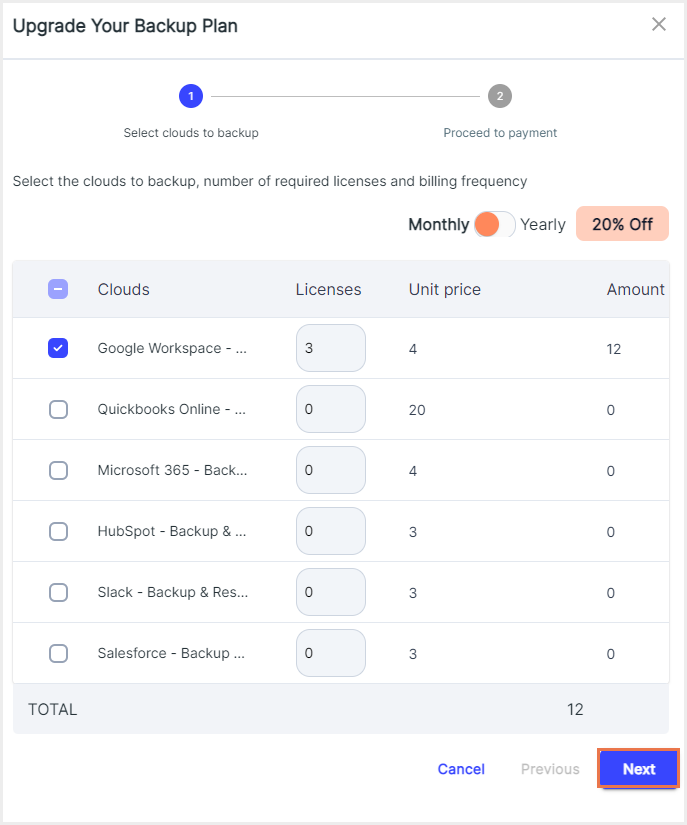 Note: To use SysCloud backup for HubSpot and Slack, you need to purchase licenses for all the users.
Step 8: Review the purchase order and click on "Proceed to checkout."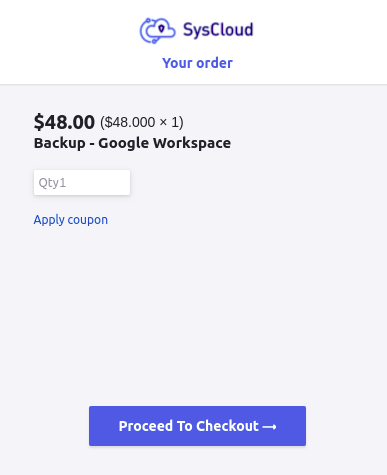 Step 9: Add your account details and click "Next."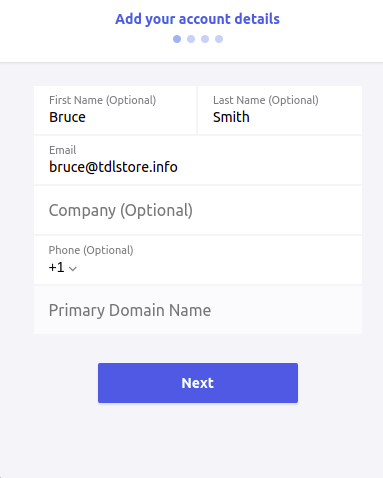 Step 10: Enter your billing address and click "Next."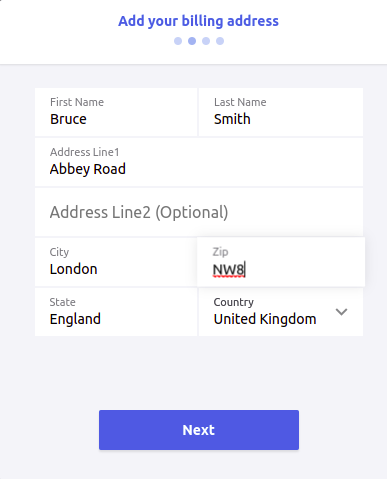 Step 11: Enter your credit card details and click "Next."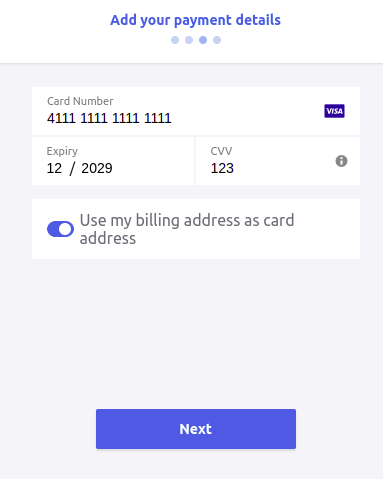 Step 12: Complete the payment to upgrade to the paid version of SysCloud backup.