Manage subscription (Legacy backup)
How do you check if my SysCloud subscription is active? (Guided Sales)
Follow the below steps to check the subscription status of your SysCloud Application:
Note: This article is applicable only for Guided sales customers.
Step 1: Log in to your SysCloud account
Step 2: Click your profile name on the top right-hand corner of the screen.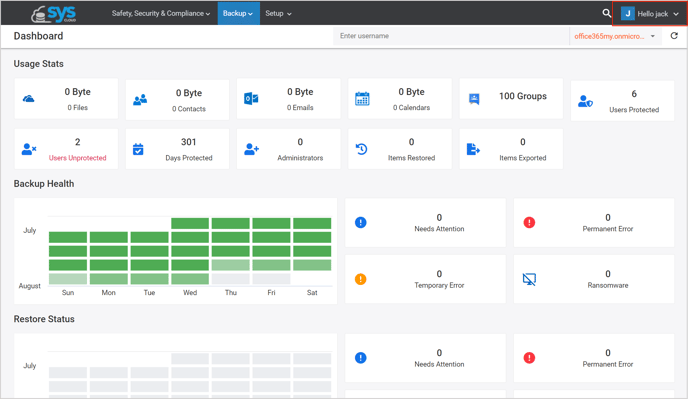 Step 3: Click "Account" in the drop-down menu.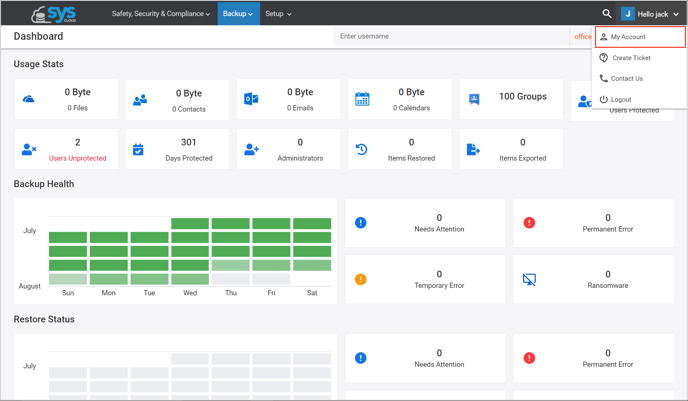 Step 4: In the "My Account" page, you can see the "My Products" tab which lists all the products you have subscribed to along with the licenses purchased and licenses used. On the top right corner of the backup card, you can see the plan status as "Active" or "Expired".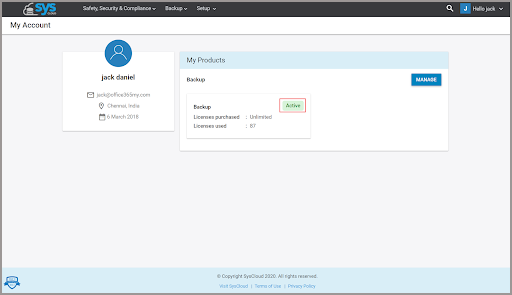 Step 5: If you have any further queries about your payment, click "Manage" and to contact our sales team.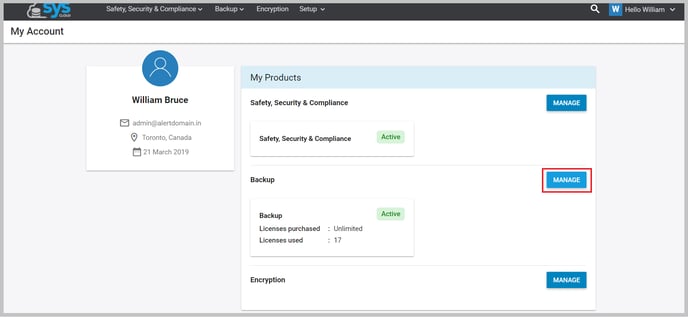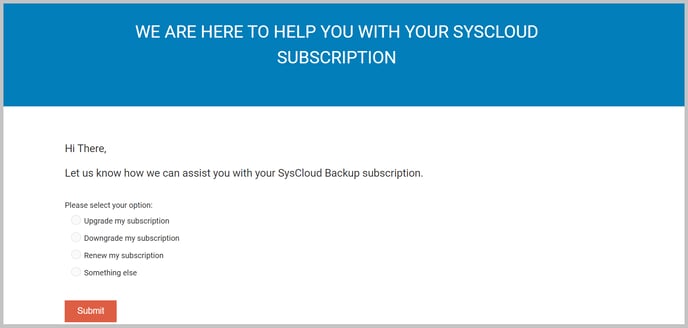 To check your subscription status for direct sales, click here.